Whatsapp Monetization Course
Discover the hidden secrets of money on WhatsApp, an app you use daily. Find out how you can turn your WhatsApp into a cash spitting generator… ⚡️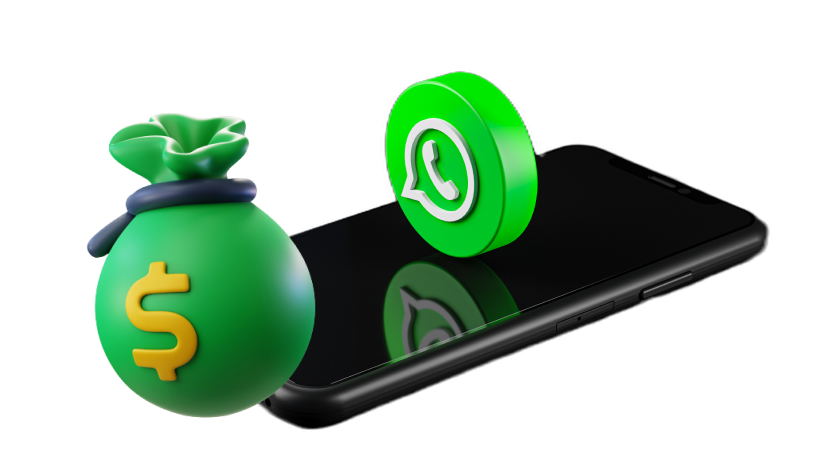 Hi there, My name is Chris Ani. I am an insightful teacher, author, entrepreneur, startup advisor, cryptotrader and investor.
The Big question here is..You want to make money from your whatsapp? You're tired of just chatting and not getting paid to chat right? Well who wouldn't? You see, whatsapp has gone beyond just chatting and sending stickers.People make real money from whatsapp just as you have seen on this page.
So if you want to learn the exact steps they took. If you want to copy the exact system they used, apply it and make huge money for yourself. Then there's just one thing you need.. this course!
WATCH THIS VIDEO BEFORE YOU SCROLL DOWN
Why Whatsapp?
Official statistics reveal that an average WhatsApp user opens the app 23 times or more in a day, roughly once every hour.

WhatsApp Messenger is a freeware, cross-platform messaging, and Voice over IP service owned by Facebook, Inc. It allows users to send text messages and voice messages, make voice and video calls, share images, documents, user locations, and others

There are more than 29 million messages sent per minute on WhatsApp.

WhatsApp is the biggest messaging app in Africa.

More than 29 Million Messages are Sent Every Minute a Whatsapp

WhatsApp is the biggest messaging app in Africa.

WhatsApp is the third most downloaded Android App in the world.

WhatsApp is the most active social media platform in Nigeria with over 50million users, both young and old using it.

WhatsApp has one of the largest bases of daily active users. 70% of WhatsApp users check the app daily. ( Washington Post)

WhatsApp is the most popular platform used in the country, with over 90 million users.

On average,1 million people register on WhatsApp daily. (Dustn.tv)
In this course, you will learn;
How to make money with your WhatsApp groups and Status
How to increase your WhatsApp status view to reach more views
The killer strategy that I have discovered and also used to make 5 Million naira in 180 days on Whatsapp.
How to host webinars on WhatsApp
The various ways people use WhatsApp as a cash-generating App machine
How to use my killer WhatsApp sales funnel to launch any product or service and also get people to pay for your product.
How to start anything that brings money using WhatsApp
See testimonials of students below.You're in good hands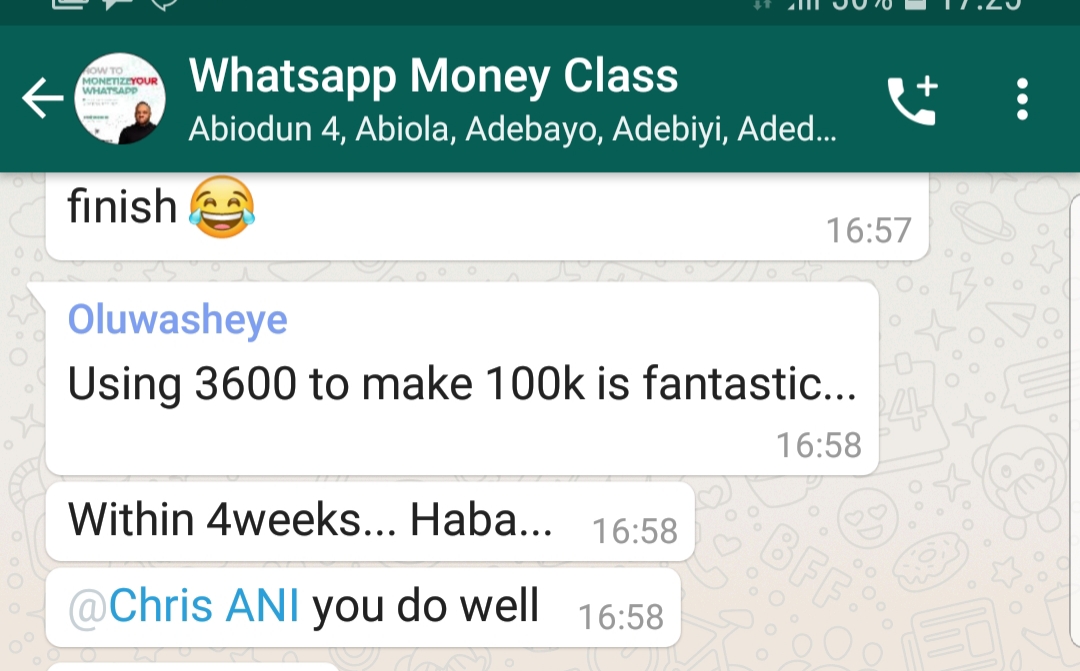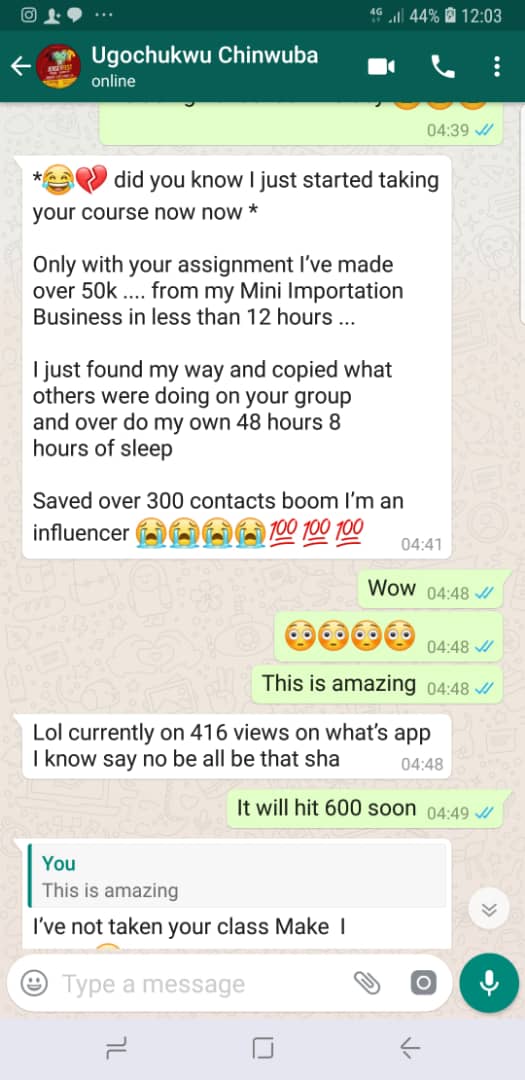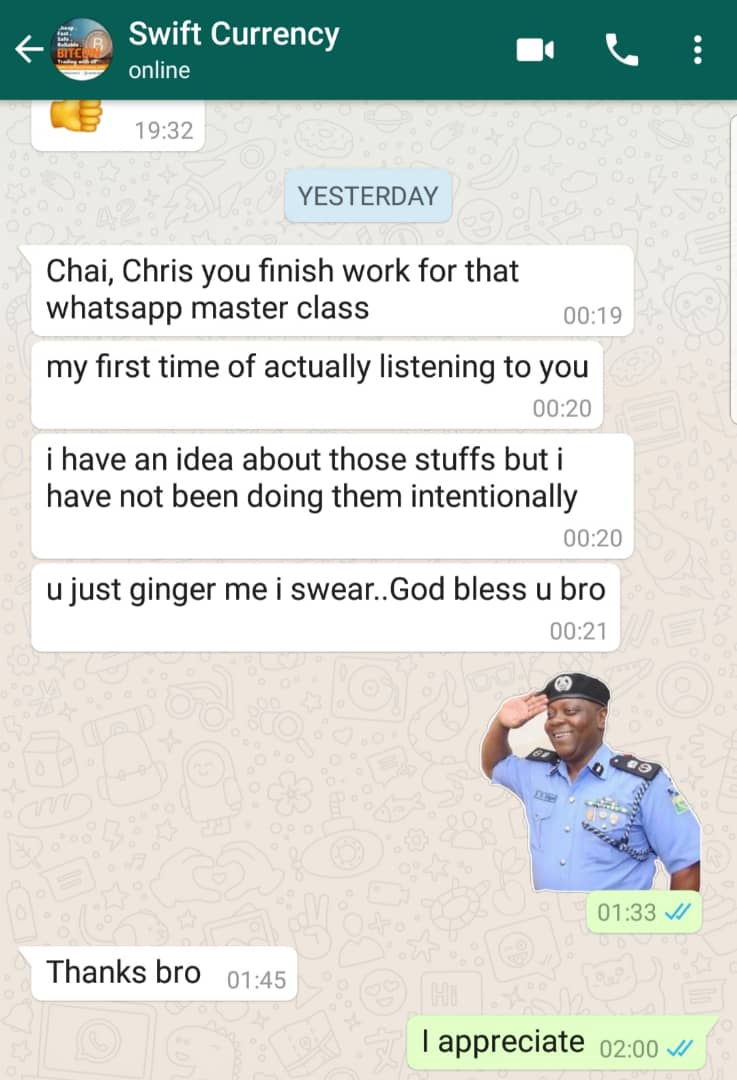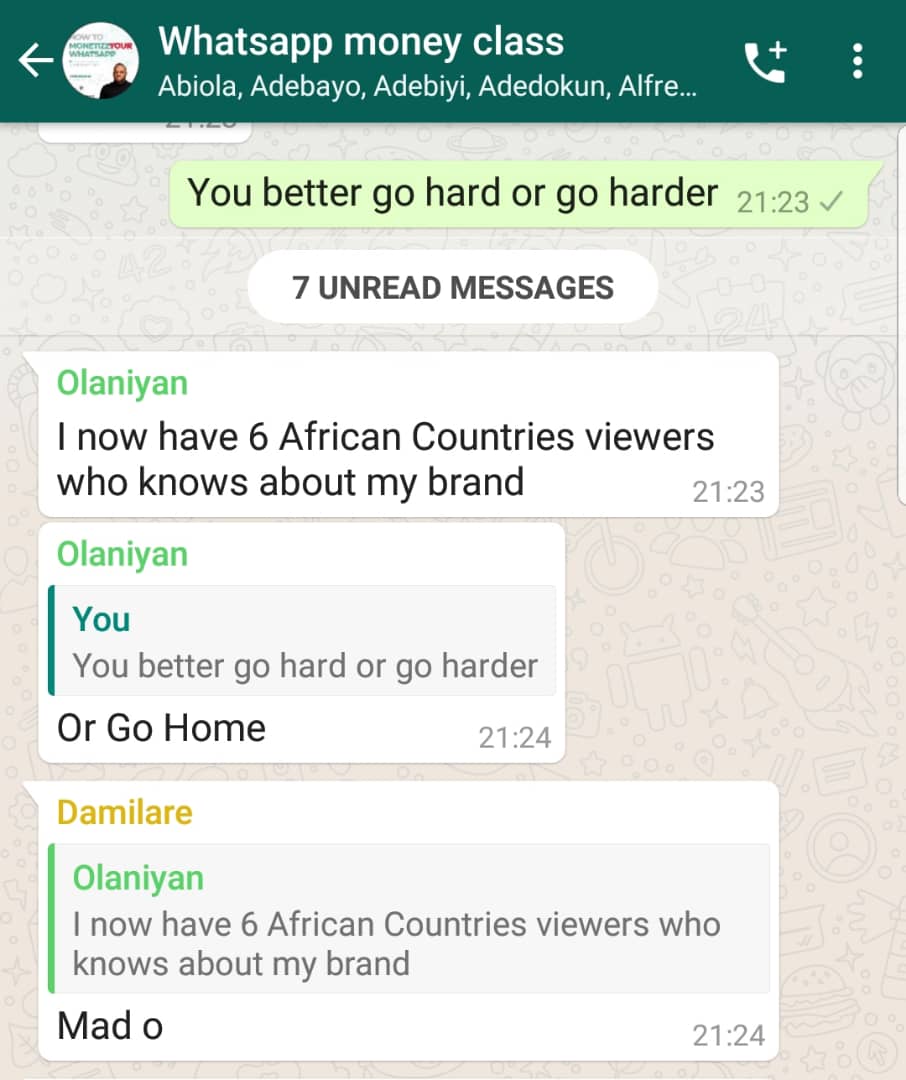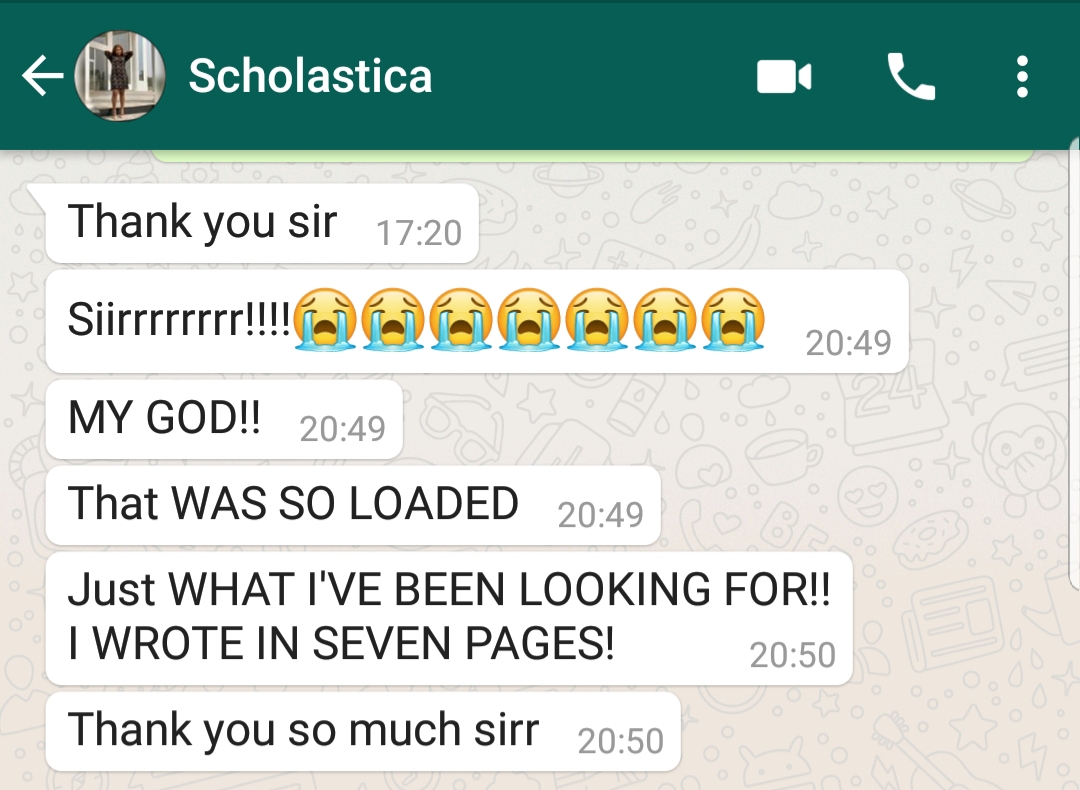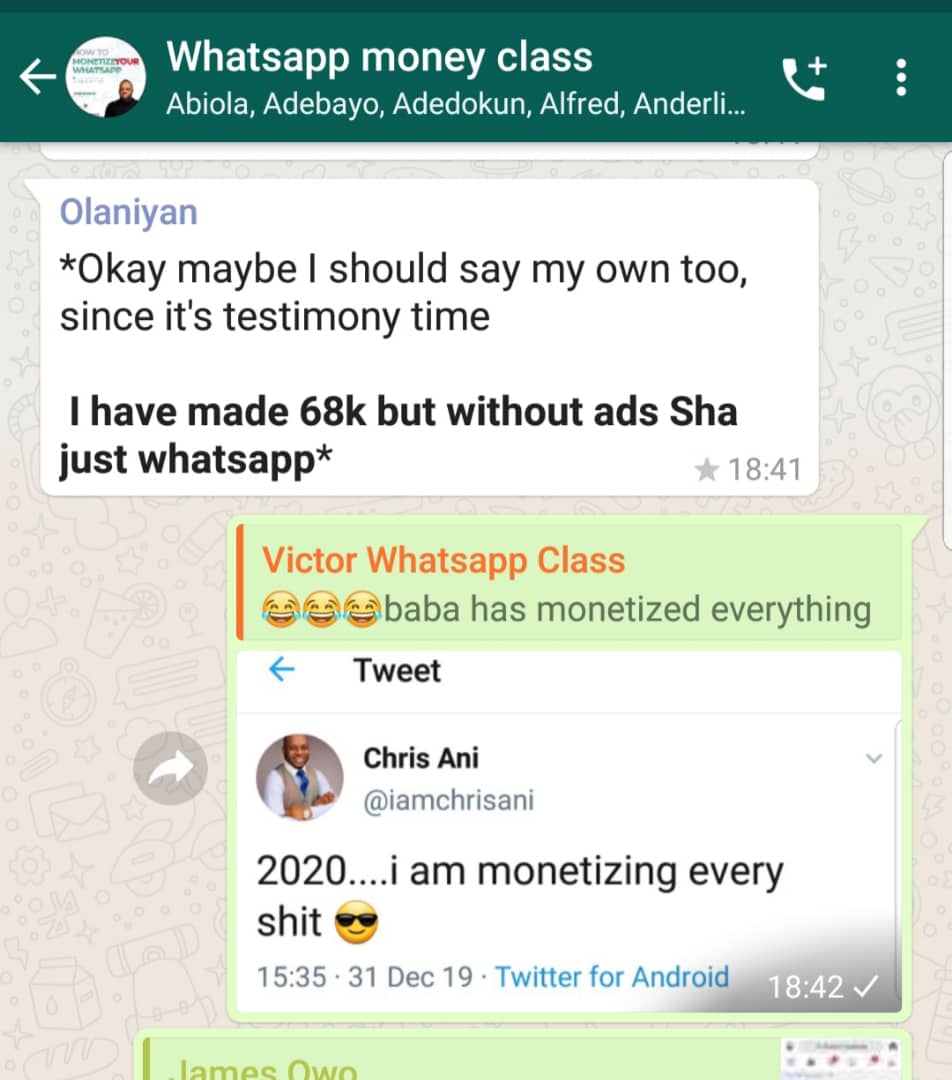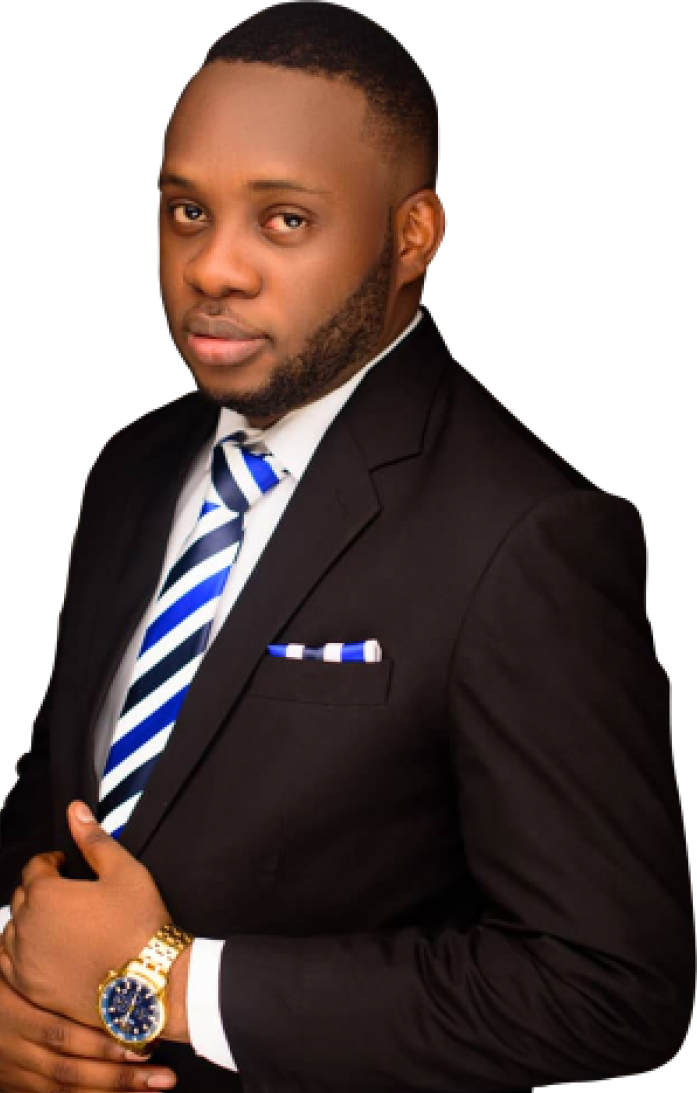 Meet Your Teacher
Chris Ani
He is passionate about helping people create wealth and achieve success.
He is an insightful teacher, author, entrepreneur, startup advisor, crypto traders and investor. He is the founder of Daba.school, the premier platform from Africa for Digital and high-income skill education with students in over 6 nations.
In 2017 Chris Ani pioneered the Cryptohub.club, the first platform in Nigeria for Bitcoin, Blockchain and cryptocurrency education with monthly web visitors from over 40 nations.